Penketh Men's Team runners up in final of 5-a-side tournament.
On Saturday 3rd August at Stockton Heath our team members competed well against a strong team from Victoria No1 only to lose out by 8 chalks overall. It was an excellent afternoon of bowling and our congratulations go to the team on their achievement.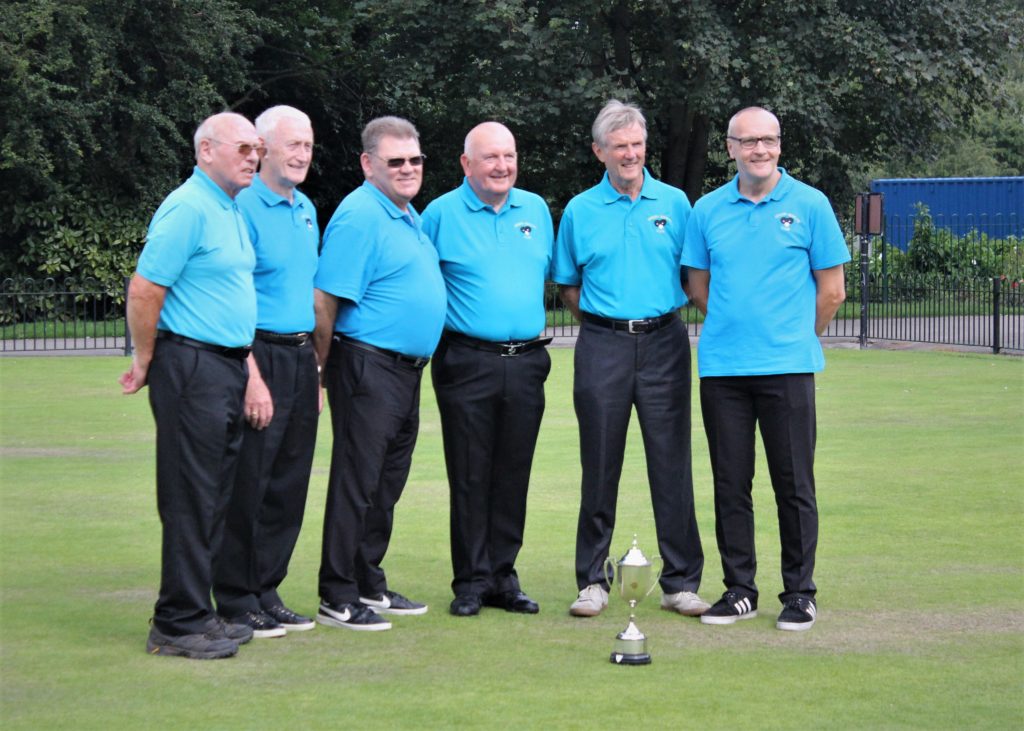 The match results:
Wilf Hands 20 – Colin Lord 21
Jim Doran 15 – Keith Bate 21
Brian James 17 – Geoff Hughes 21
Gary Webb 21 – Ken Barker 14
Bill Jenks 17 – Alan Noone 21
PENKETH 90 – VICTORIA No1 98
The team is pictured here with the Supplementary 5-a-Side trophy won in 2018.
Here are the team in action: