.
.
AGM
.
.
Committee
.
.
.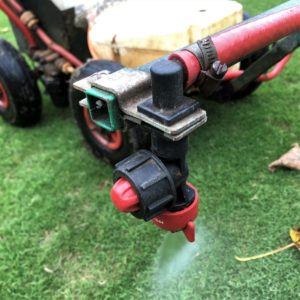 Competitions
.
.
Social
.
.
.
.
.
.
Subscriptions
.
.
.
.
.
.
.
.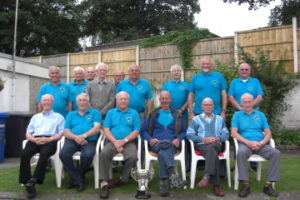 PENKETH BOWLING CLUB 2018
 www.penketh.bowls-club.co.uk
Dear Member,
Once again we look forward to the warmer weather and a new season of bowling. Let us hope that the weather is kinder to us this year, we missed a number of social bowling days last year and it was quite cold for those taking part in the league games.
Firstly the AGM will take place on Saturday 10th March 2018 at 2 p.m. at the Olive Tree Centre in Penketh. Last year's attendance was double the usual number of members attending please make sure you come, it is your club and your input is important.
As you probably know I have taken the decision to resign as Club Secretary as from the AGM. If you are interested in joining the committee and filling this position I will help in any way I can to make a transition as easy as possible.
Jean Wareing who has been our Vice Chairman for quite a number of years has also resigned and I will become the new Vice Chairman. Our thanks to Jean for her years of service and commitment to the club. At a recent committee meeting we co-opted a new member to the committee, Mike Nencini, who is most welcome.
A great deal of work has taken place, as usual, to not only maintain the buildings, perimeter fencing and borders but to improve the playing surface. The green last year suffered from moss due to the wet winter of 2016/17 and an infestation of 'leather jackets'. The treatment for this has been applied at a cost of £420 for 5 litres. To improve drainage we also purchased a Sorrel Roller at a cost of £568. Thanks go to Les Mason and Mike Nencini who have been trying to ensure the green is in good condition for you to bowl on. Of course there have been others working hard too, Pat Mason, Jim Benbow, John Crosby and of course Ron Green. Please remember your help, even if it is only a couple of hours a month, is always needed.
We only managed to hold one bbq last season which was well attended and enjoyed by all. Unfortunately due to illness, injury or just bad weather we could not arrange any others, hopefully as long as you all want them we will do our best to fit them in.
In the last few years the competitions have fallen by the wayside with only three taking place, the Jack Nichols, Community Shield and the Harold Rigby Trophy. It was a shame that we could not hold more, I know that the men in particular enjoy the competitions. The Jack Nichols (for men) and the Community Shield (for ladies) will be run again this season the finals of both were well fought with good support from members, free buffet always helps. Well done to Ian Pearson and Ann Russell our winners.
Our end of season social evening was cancelled due to lack of support. It was a difficult decision to take but having actually only received the money for 24 tickets and only a promise of 48 people attending it meant that if not everyone attended, the function room would appear empty, thus destroying the atmosphere and a lot of hard work for little return. I did try and find a smaller venue but this would have added extra cost. We do not pay for the room at St. Josephs. As it is we lost the deposit for the Artiste. So if you want to have a social, either at the end of season or during, your support is necessary please come to the AGM and let us know what you think.
If you paid for your ticket the amount will be deducted from your next club fee subscription.
The green will open on Saturday 31st March (Easter weekend) with our usual social bowling day.
There will be no change to the fees this year, therefore they remain at:
Annual Subscription 18yrs and over £25
Annual Subscription under 18yrs £12.50
Members attaining the age of 80 years before the end of September 2018 and who have been members for at least 10 years will become Honorary Members and will no longer pay subscriptions. (the 10 year rule as per last AGM). But if any would like to make a donation we won't refuse.
Mike and Anita will be at the green from 11.30 a.m. on the 31st March and the following two Saturdays to take your fees. A reminder to all that fees are due not later than 14th April 2018. Cheques should be made payable to Penketh Bowling Club. If sending a cheque by post please enclose a self addressed envelope for the return of your membership card.
Teams and leagues throughout the area are struggling for players, if you know of anyone who would like to try their hand at bowling please encourage them to do so, they will be welcomed with open arms. Here at Penketh we do our best to make sure everyone has an good time in good company and pleasant surroundings.
So get those arm muscles flexed ready for action, see you on the green.
Anita York
Secretary.
Mike Glass, Treasuruer
9 Bembridge Close
Gt. Sankey, Warrington WA5 3RH